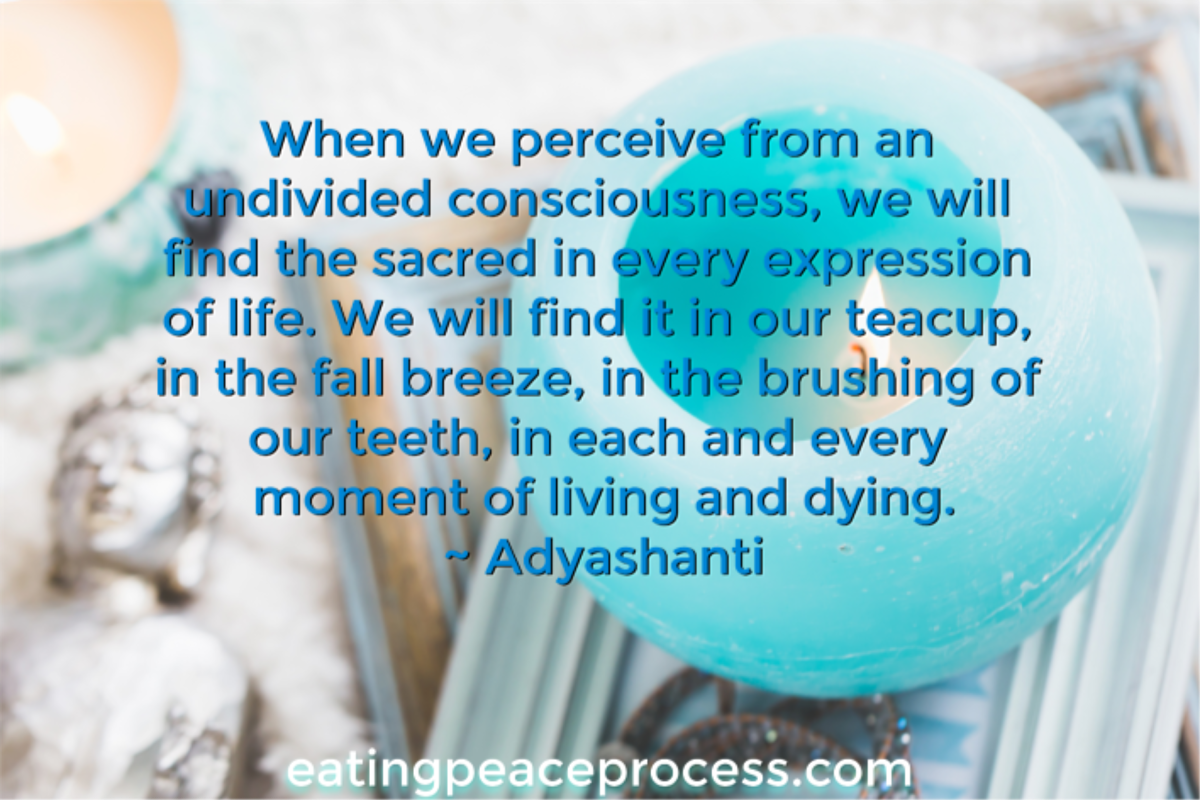 This is a little controversial.
Our mothers.
Don't they have rather a lot of influence on our lives?
(Ahem).
When it comes to eating, food, and body image, mother soften have passed along a story that's quite intense about food, cooking, serving others food, eating, body shapes and what they should be.
They learned, just like we did, what was acceptable, good, perfect, or successful.
And they showed us.
Sometimes, they showed us very well indeed. 
It's quite profound, however, to be the one who questions any painful story you've heard, or learned, or thought….when it comes to mother.
Here's a story that may surprise you about my mother, and what I felt when she said "I'm so proud of you".
I wasn't happy.
Eating Peace Free 70 minute Masterclass. Sign up to be notified and join the webinar here. You have a choice of three times:
October 24th 9 am PT
October 25th 2 pm PT
November 11th 10 am PT
Free 8 day Eating Peace Experience Course November 4-11, 2018 on facebook LIVE. Opt in HERE to join and receive all the daly lessons.
Eating Peace Process 5 month Immersion starts in November. Registration will open at the end of October. Read about it here.
Eating Peace Annual Retreat. Learn more here. Jan 9-14, 2019 in northeast Seattle, Washington.
Much love,
Grace