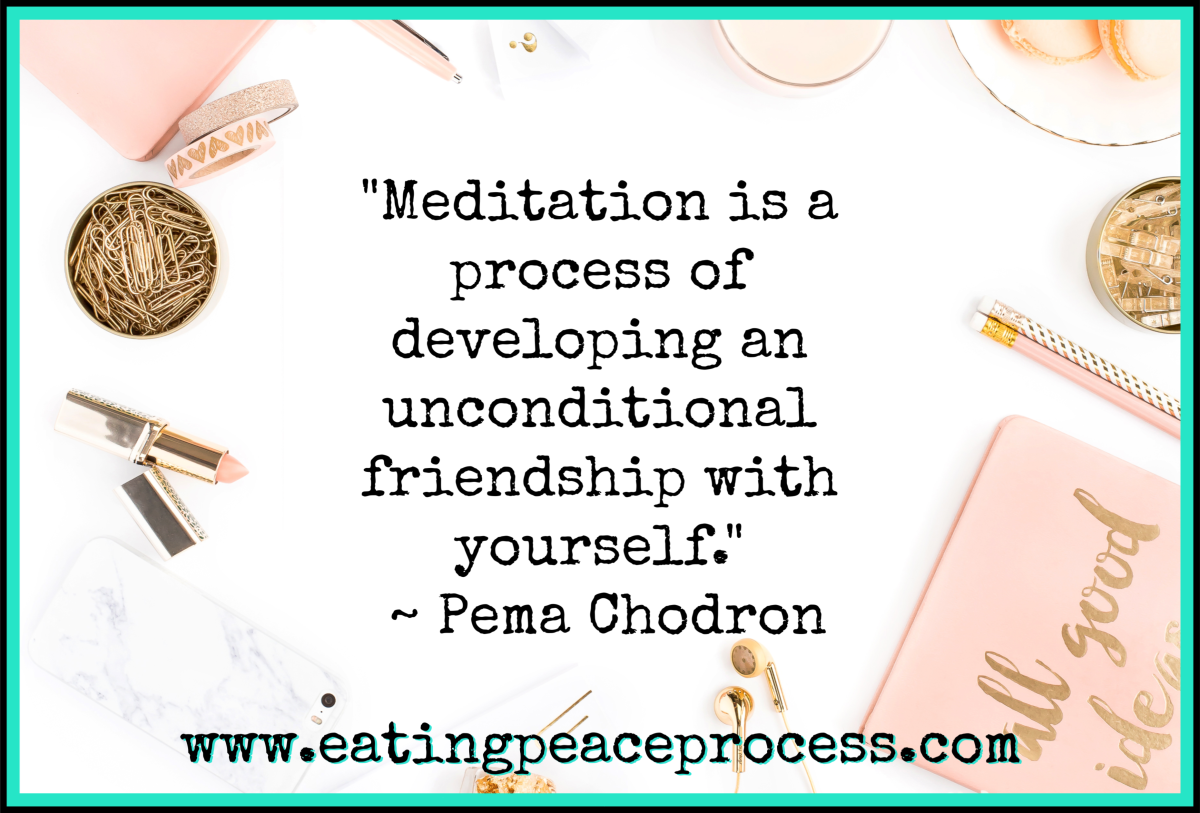 If questioning our mind is also known as meditation, then identifying our thoughts and asking four questions–especially when they are stressful–is a process of developing a deep, unconditional friendship with ourselves.
Opening up to looking at this mind, and seeing what it's saying (and taking it to inquiry) is not so easy.
But noticing what takes you away from simply eating when hungry, and stopping when full….those are thoughts in the mind. Those are feelings that have followed thoughts.
The good news is, we can question them. We can actually meditate.
We can practice, just a little bit, each day.
We can notice what we feel is "too much" about life or "not enough" about life.
Go easy on yourself with this.
Identify one thought only at a time, when you feel like eating when not hungry or starving yourself when your body needs some food.
Just one thought (the one on top, as Byron Katie says) and question it using The Work.
1) Is it true?
2) Can I absolutely know it's true?
3) How do I react when I believe this thought? (I get scared, lonely, angry, sad…and I eat)
4) Who would I be without this thought?
Can I find turnarounds? The complete opposite of the thought?
Bottom line: if you have stressful eating, then you are thinking in a stressful way, and feeling in stressful ways, and these beliefs are based on lies.
Lies make you eat too much, or not enough.
Question them, and the eating will shift.