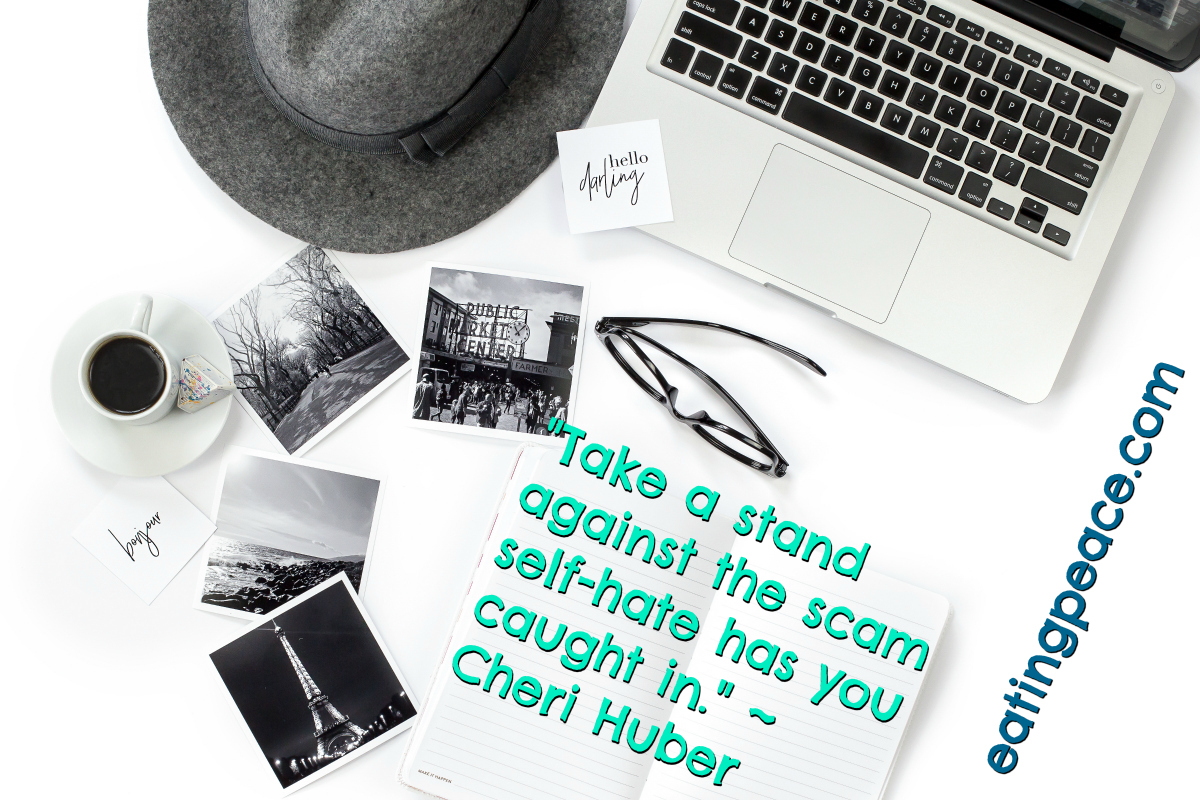 Many of us grow up with rules.
Sometimes, there's great fear put forth about why the rules are in place: Don't go there! Watch out! Be careful! Never, ever, ever go down that street! Worry about this! Be afraid, very afraid!
This is the attitude I heard, and began to adopt starting pretty young (childhood): Be afraid. Be very afraid of food. Certain types of food are bad and evil. Sugar, candy, bit-o-honey, bread, chicken skin.
People are easily susceptible to overeating, gaining weight, being fat, being ugly, being rejected, appearing as weak.
WATCH OUT.
You must be very, very, very careful NEVER to go down that road, and control yourself…..lest you fall into rejection and have a black mark on your soul.
Yikes.
But I'm not kidding.
In this mindset, we get fixated on needing to appear successful and show up beautiful and forever eat the "right" and "good" foods.
The comparison becomes intense. It's vital I look a certain way, in order to be safe and connected and seen as a good citizen, good family member, good daughter.
The problem is, it's a fairy tale, and no way to live when it comes to food and eating, if you want to enjoy yourself.
It's so important to question this bitter and frightening story that food is a dangerous mine field, and put it to rest.
You can regain your sense of inner peace and personal authority.
Who would you be without the belief that some foods are against the law, you need willpower, you have to control what you eat, or there's something horrifying about eating? What if there was no Law Book or Bible of Eating and dieting?
What I discovered, is as I remained calm and questioned what I most feared about eating, about food, and about life outside of food and eating….I found laughter, curiosity, peace, and power (in a good way).
Without our stories about food, eating, emotions and ourselves and our potential (to fail, especially) we find eating peace.
It's here, now.
Much love,
Grace