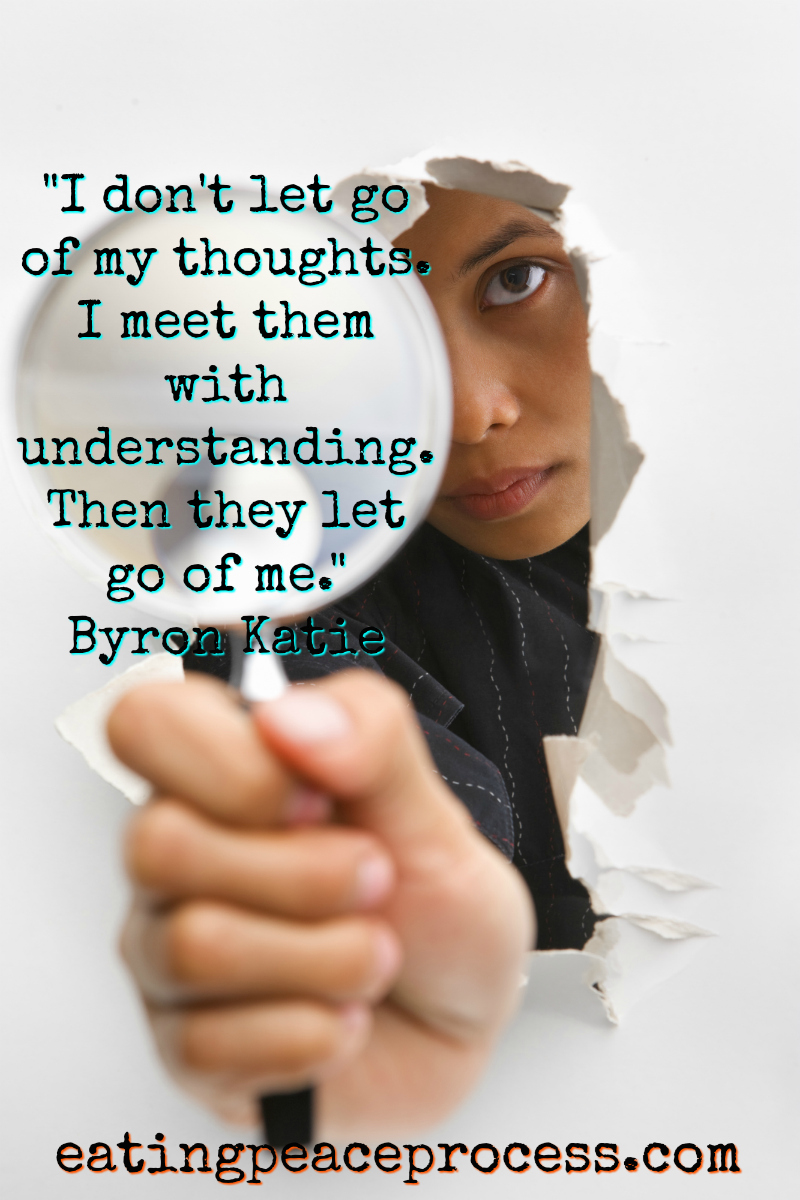 We've all heard the question: What are you really hungry for?
I'm not talking about food of any kind.
This is what feels hungry within, perhaps at the deepest soulful level.
For me, eating seemed to handle strong emotions of any kind.
Sad? Let's eat. Depressed? Let's eat. Hopeless? Let's eat. Rage? Let's eat. Thrilling excitement? Let's eat.
My eating was war-like because my thinking was war-like and oppositional and fearful, and so were my feelings.
Eating was grounding, a way to push the pause button. You have to slow down to chew and swallow, and enter a world of doing something for apparently "no reason".
When I was eating, I wasn't doing something "good" or getting tasks done from my endless to-do list, or saving the world, or writing a book, or even being good.
I was simply focusing and taking in for myself alone, and processing my troubled thoughts in a way (although, not permanently).
So instead of feeling so upset and ashamed at how rotten and selfish I was, and entering the self-criticism mode about me….
….I connected with others so that I could talk, share, express, and say what I was troubled about. And oh boy was I troubled.
I had deeply stressful thoughts about careers, jobs, bosses, work, money, survival, pain, fear of hurt, family, relationships, mother, father, sisters, competition, being left out, feeling muted.
What brought me the greatest freedom, was beginning to look at each of these experiences of suffering in my past.
Eating peace is born from thinking peace.
The most simple, lazer-sharp way to do it that I've found is with The Work of Byron Katie.
Find one troubling experience, and begin today. It can feel frightening, but it's better than pushing it down with food, I can guarantee it.
P.S. Four day Mental Spring Cleaning Retreat. We'll be clearly identifying what's felt so painful in our experience, and with the power of The Work of Byron Katie and our slowing down, we'll discover answers that were waiting inside us the whole time. For more information visit 
HERE
.