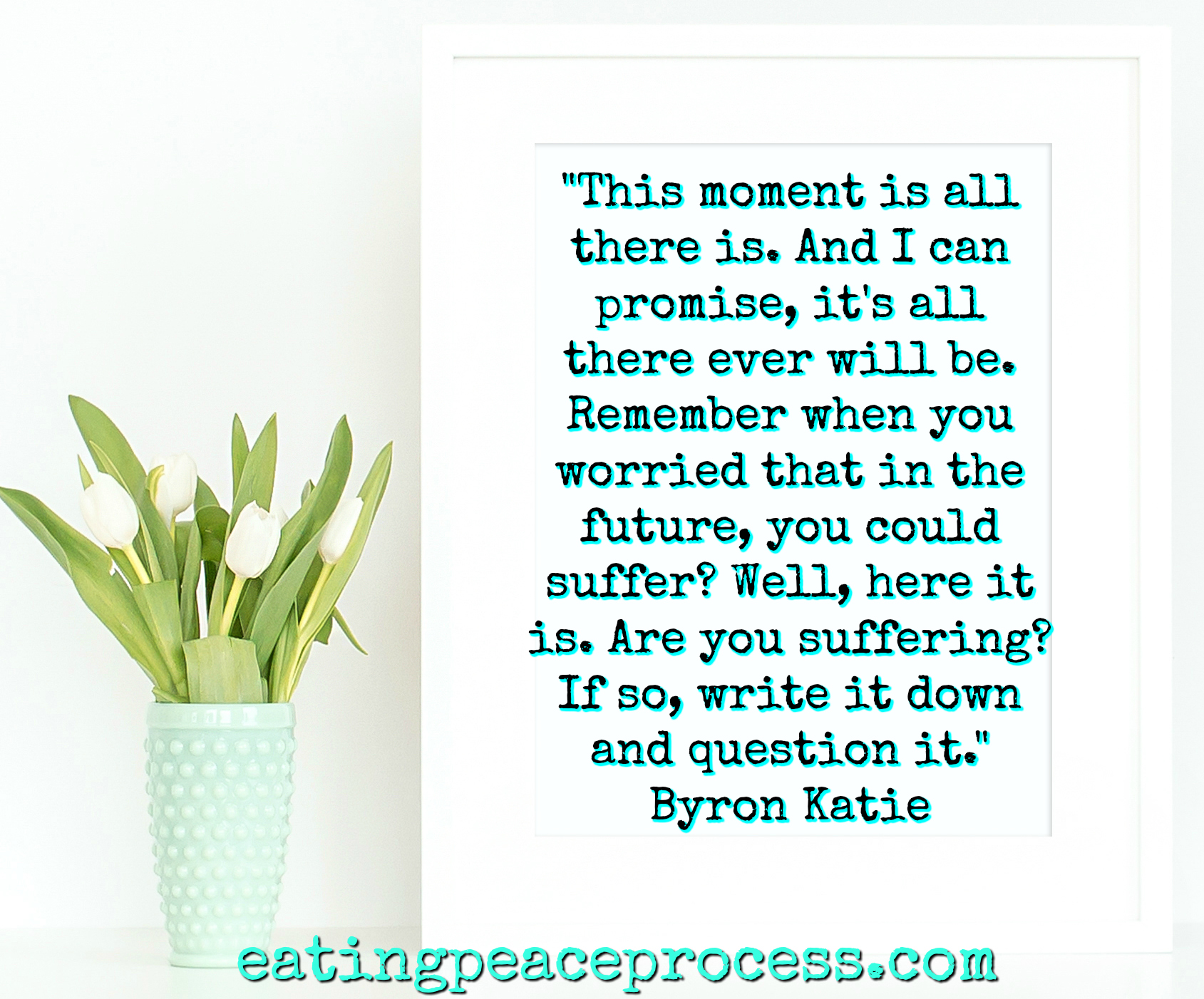 Eating Peace: So many of us want a food plan.
Someone tell me what to eat! I can't do it all by myself, I screw it up by myself, I freak out by myself.
But are you sure you have no capacity to find natural balance with eating?
One thing I'm very glad of when it comes to food and eating is that I never doubted that there was some natural capacity within myself to eat like a normal human being.
We're all born that way, in fact. We want to eat when we're hungry. We want to stop when full. We're in tune with a flow that makes sense; filling and emptying over and over.
To diet or make a food plan or have a huge list of rules and regulations moves you away from living in the present moment….and into the mind and living in the future. Your focus becomes on what you'll be eating later, what weight you'll be in x months, or the craving you'll need to control today.
Often, this attention on the future is so weighted with what you need to do, eat, or measure that it's very difficult to remain present with physical sensations, eating, taste, fullness, hunger right here, right now.
In my old relationship with food, my practice was to ignore natural hunger, mistrust fullness, worry about hunger and/or fullness in the future, panic about either one, and be entirely suspicious of food.
When I quit trying to apply management to eating, but allow everything about eating to happen with a Don't Know mind….
….things got much, much easier.
Much love,
Grace